Here is my August Currently!
I haven't done much school related this summer. I have been having fun hanging out with my daughter. Last week, I went to a three day workshop on Reading and Writer's Workshop. It scares me a little because I'm not quite sure how we are going to get everything in. I'm a fourth grade teacher which means in the GREAT state of Texas we have a writing test. According to what I went to this past week we are only suppose to have 30 minutes for writing. I may not be correct on the exact amount of time, but I know it wasn't a lot of time. I have only been teaching writing for a year and half, so maybe it is possible but....I'm not seeing it. I know there is a writing component in reading but I still don't see it.
On a different note...I can't believe my daughter will be TWO on Thursday! Time has flown by. We are having her party this weekend. The main theme is Minnie Mouse Picnic, but we also have the other Mickey Mouse Clubhouse characters too. It is the red Minnie Mouse not the pink! I'm not a fan of pink. We asked everyone in the invite to wear their favorite Disney character. Once I have pictures from the party I will post them.
Now go to Farley's page and link up with the August Currently.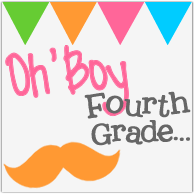 Itty Bitty