So it is that time again..here lately the only time I post. Sorry! It is Currently time..
This Thanksgiving we went to my husband's aunt's house in La Grange, TX. The kids really enjoyed it. Here are some pictures.
We decided this year we would start Elf on the Shelf. Our elf arrived the Saturday after Thanksgiving.
He was waiting on our Christmas train. He brought them the movie Arthur's Christmas.
We named him Arthur which came from the movie he brought us.
He also brought us breakfast.
Also that Saturday morning we painted with Santa. Santa had added his handprint to a plate and then we added the kids' handprints to it. Then they painted a snowman ornanment. Santa arrived to take pictures and with a little surprise..reindeer ears.
Concentrating really hard!
We convinced her to go touch Santa's bell bracelet and she was ok with that but as soon as she touched it she was gone.
We saw our friend, Hallie, there!
Don't forget to go over to my friend's blog and link up with your Currently.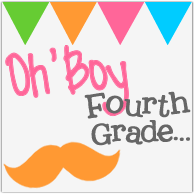 Itty Bitty